Tanning is an attractive visual overhaul of your natural skin tone. It makes you look radiant and glowing. It tends to make the skin look ageless and wrinkle-free. This summer season is the perfect opportunity to try out tanning if you have never done it.
There are various ways, but the most convenient way is using fake tan solutions. It provides you with that tanned look without even the need to go outside. If the look appeals to you, you should then move on to try spray tanning or sun tanning procedures.
After getting a tan, however, you need to follow a strict schedule to maintain it. Doing so will make it more radiant and last longer, making you the beauty marvel of your neighborhood.
5 Ways To Make That Tan Flatter You Longer
Protecting the tanned skin requires much work but is worth all of it. The bronze glow accentuates the natural beauty of your skin. Follow these basic tips to preserve this bronze look for as long as possible.
1. Drink Lots Of Water
The easiest step to make sun-tan last longer is to hydrate yourself. Drinking plenty of water will rejuvenate the skin cells and add to their life cycles. Water naturally makes your skin glow and helps in keeping it fresh. The fewer skin cells you lose, the longer your skin will carry that fresh "back from a vacation" look.
2. Use Cold Water For Showering
Hot water is known for its exfoliating properties. The first step that any full-body spas offer is a hot water bath. Hot water makes the outer layer of skin cells peel off, revealing newer, fresh skin cells underneath, and is very beneficial for your skin. However, in this case, it is the exact opposite. It will exfoliate those beautiful bronze skin cells and thus will get rid of your tan faster. So, always take cold showers or baths after getting a tan.
3. Eat Tan Preserving Foods
Eating food rich in polyphenols retains the tanned look much longer. Polyphenols have antioxidant properties and help in achieving a long-lasting sun-kissed look. You should also eat a lot of carrots and lettuce as they are rich in beta-carotene. Beta carotene has tan-accelerating properties and thus helps maintain your tanned skin.
4. Moisturize A Lot
It is quite apparent that the more dead and dry your skin cells become, the faster you lose your tan. Everything from dry weather to hot water is an enemy for your tanned skin. So, your foremost priority should be moisturizing it often and not letting the skin dry up. Dry skin is flaky and is easily lost and shed. Moisturizing twice or thrice daily will keep your skin hydrated and fresh, protecting that captivating tan.
5. Gentle Exfoliation
Once it has been quite a few weeks since your tanning procedure, your skin will start converting to a much lighter shade. During this phase, start gently exfoliating your body as the tan will go off in patches and will not compliment your skin. So, mild exfoliation helps preserve an even layer of tan throughout the body. You can use fake tanning creams during this phase to maintain the tan effect longer. 
Conclusion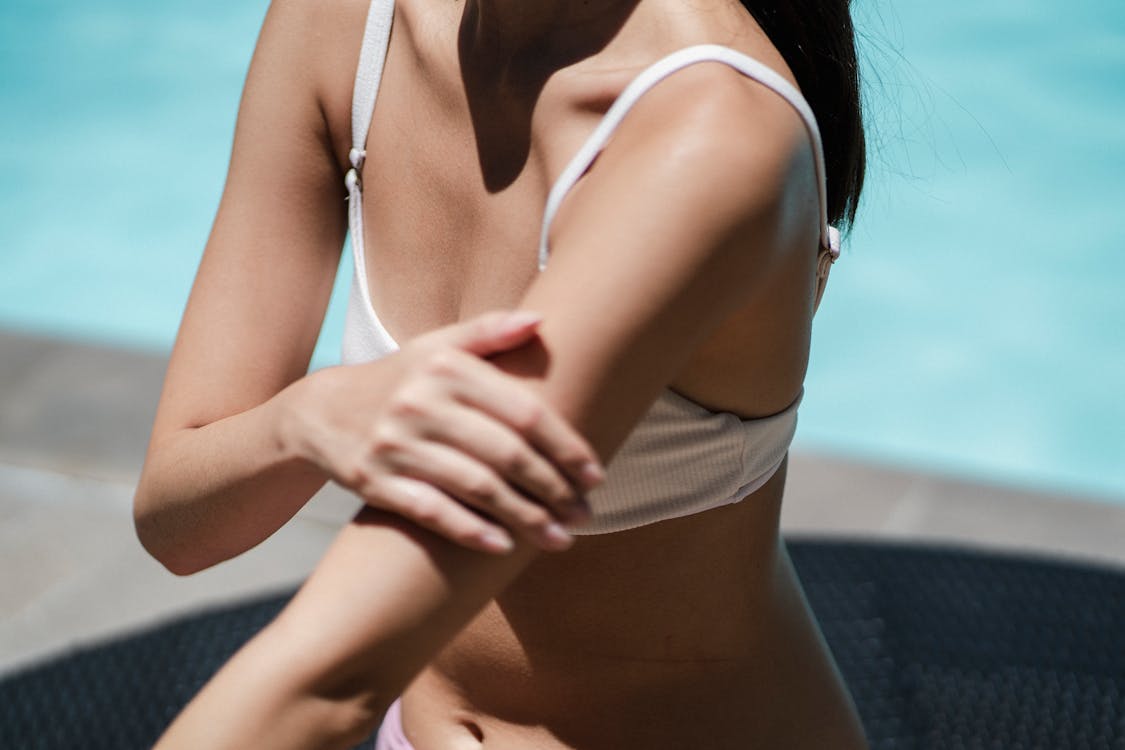 The above tips will help you rock your new summer-tanned look much longer than usual and make you the beauty marvel you are. Keep moisturizing your skin and drink plenty of water. Exfoliate weekly to retain a gradual skin tone. Once the tan starts to fade, exfoliate properly to make your skin ready for tanning all over again.